Erst vor wenigen Tagen hat MINI die neugestaltete Marke von John Cooper Works vorgestellt. Wie bereits bei MINI selber wurde das Logo minimalistischer, die ganze Bildsprache dafür sportlicher und dynamischer. Ganz im Sinne von John Cooper Works eben. Der neue Auftritt kommt genau zur richtigen Zeit, denn mit dem neuen MINI John Cooper Works Clubman und MINI John Cooper Works Countryman ist der sportliche Teil der MINI Familie wieder komplett. Ich finde, der neue Auftritt ist durchaus gelungen.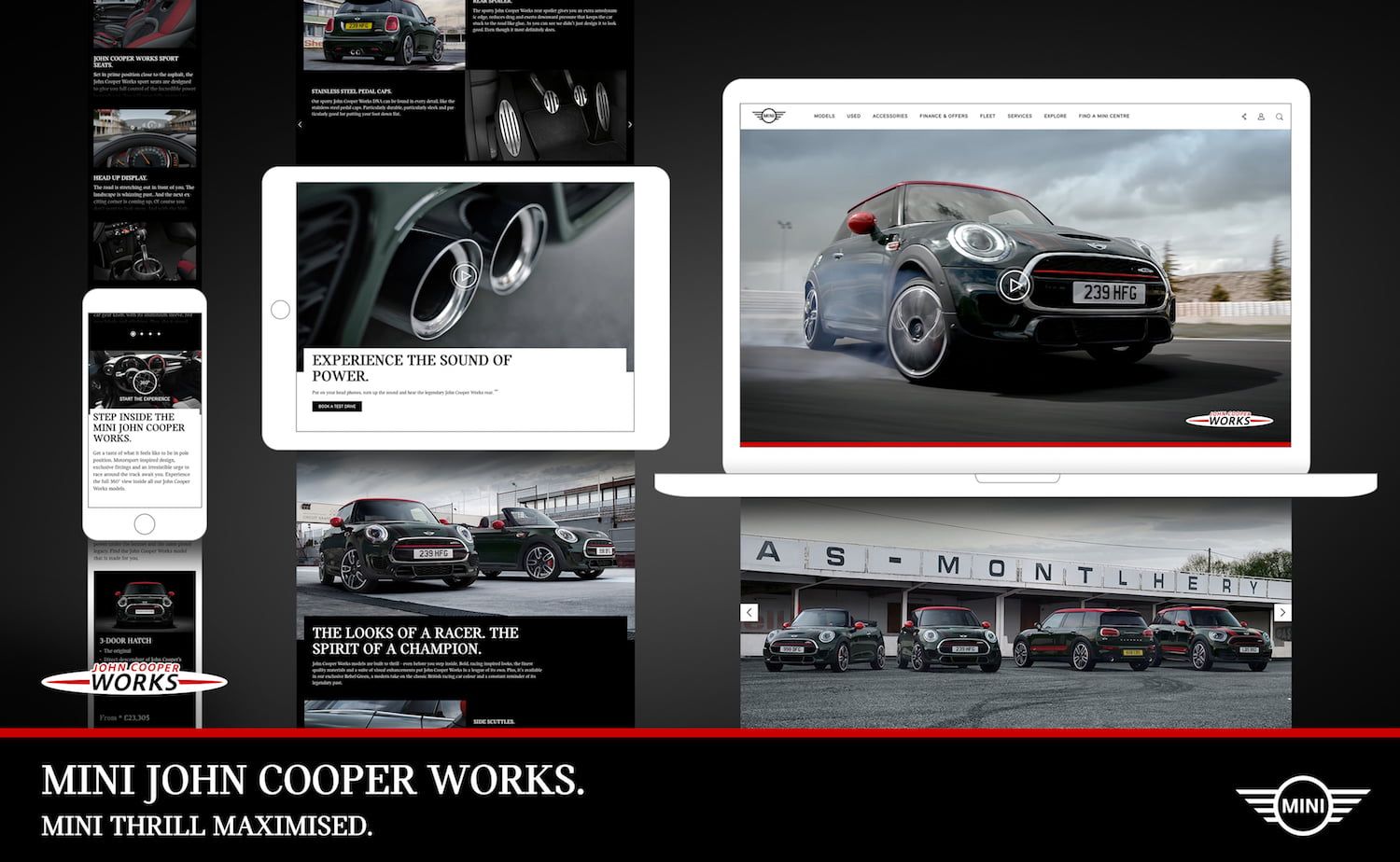 Aber eine Sache geht mir nicht mehr aus dem Kopf. Drüben bei MotoringFile hat man über das Bild des MINI John Cooper Works Countryman nachgedacht und sich gewundert, was der SUV auf der Rennstrecke macht…
Daraus resultierte eine fiktive Diskussion zwischen Creative Director und dem Art Director welche ich euch nicht vorenthalten möchte:
Creative Director: "Guys we need a photo of this new high performance MINI."
Art Director: "Great lets put it on a track like the rest of them."
Creative Director: "Awesome idea. Wait I think this one is like a SUV or something…"
Art Director: "Hmmmm… how about this… lets photoshop it going OFF THE TRACK!"
Creative Director: "Boom…. awesome work guys!" (high fives)
Sorry, aber dieser Spass musste sein! Und hin und wieder darf man auch über sich selber und die Marke die man liebt lachen, oder?