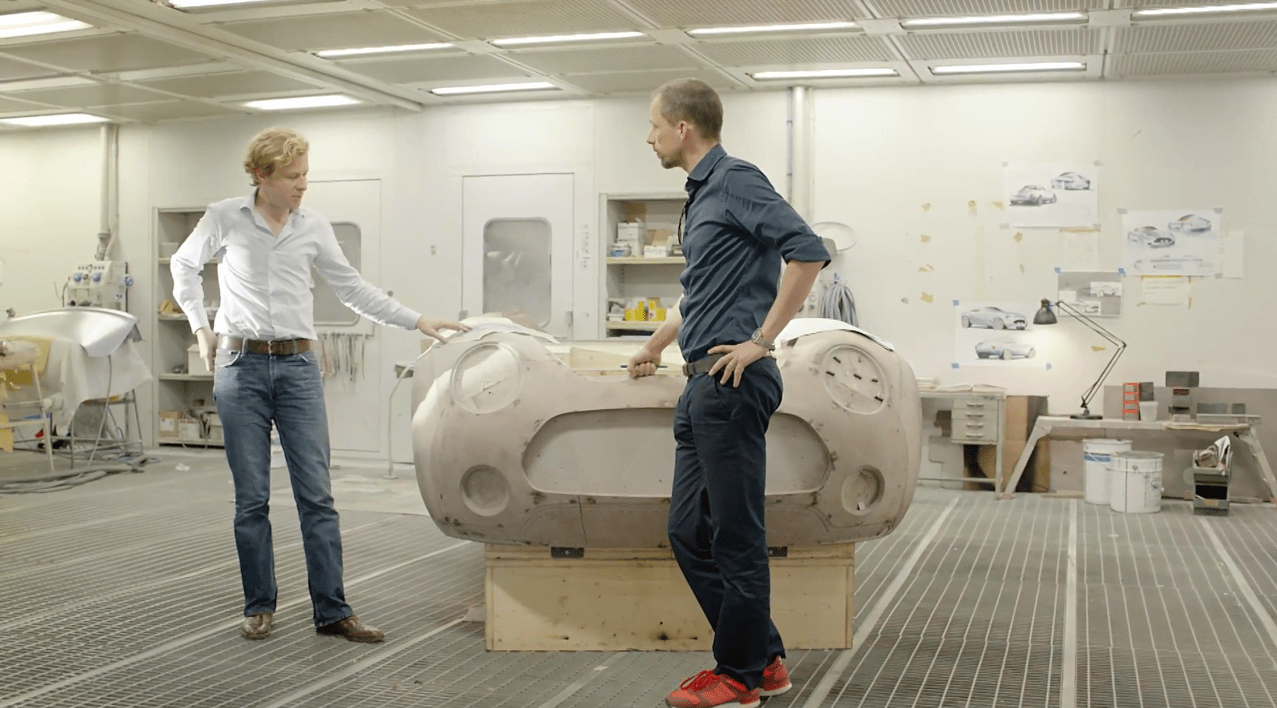 Im folgenden Video zeigen Anders Warming, Head of MINI Design, und Louis de Fabribeckers, Head of Design Touring Superleggera, wie der MINI Superleggera Vision entstand.
[video_youtube embed_code="fhq0d0keeww"]
Eine beeindruckende Vision was aber höchstwahrscheinlich nicht mehr werden wird als diese eine Vision. Kaum denkbar das diese gelungene Fusion aus Tradition Moderne in Serie produziert werden könnte. In der Schweiz wäre ein solches Auto die meiste Zeit über in einer Garage, denn ohne Dach und mit nur wenigen Sonnentage wird es hier zwischen den Alpen schwierig für Ausfahrten bei denen man nicht mit Regen oder Schnee rechnen muss.
Dennoch gefällt mir persönlich die Umsetzung sehr gut und gerne hätte ich mich mal in den Wagen gesetzt. Wer weiss, vielleicht besucht der MINI Superleggera Vision einmal die Schweiz?